Booking athletes for over 20 years, TorontoAthleteSpeakers is a full service sports speakers bureau, specializing in corporate athlete appearances, motivational speakers, athlete endorsement deals as well as creating strategic marketing campaigns and websites for some of Toronto's biggest athletes. We work with Baseball speakers from the Blue Jays, Football speakers from the Argonauts, Hockey speakers from the Maple Leafs, Basketball speakers from the Raptors as well as soccer players, tennis stars, boxers and Canadian Olympic athletes. 
Our athlete booking agents have years of experience in securing and booking the perfect sports celebrity for your next corporate event, golf outing, casino appearance, grand opening, social media campaign, trade show, convention, speaking engagement, autograph signing, meet and greet and other creative incentive programs that your company offers. Since 1999, we have booked hundreds of athletes for Fortune 500 clients, as well as small Toronto businesses. We help find the perfect athlete based on your date, location, budget and duties!
Featured Baseball Speakers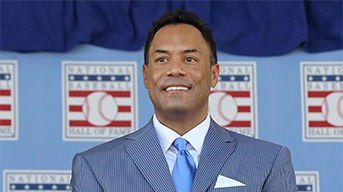 Hall of Fame 2nd Baseman
Roberto Alomar is regarded as one of the greatest second basemen and all-around players of all time. During his career, the 12-time All-Star won more Gold Glove Awards for his defense (10) than any other second baseman in baseball history, in addition to winning four Silver Slugger Awards for his hitting.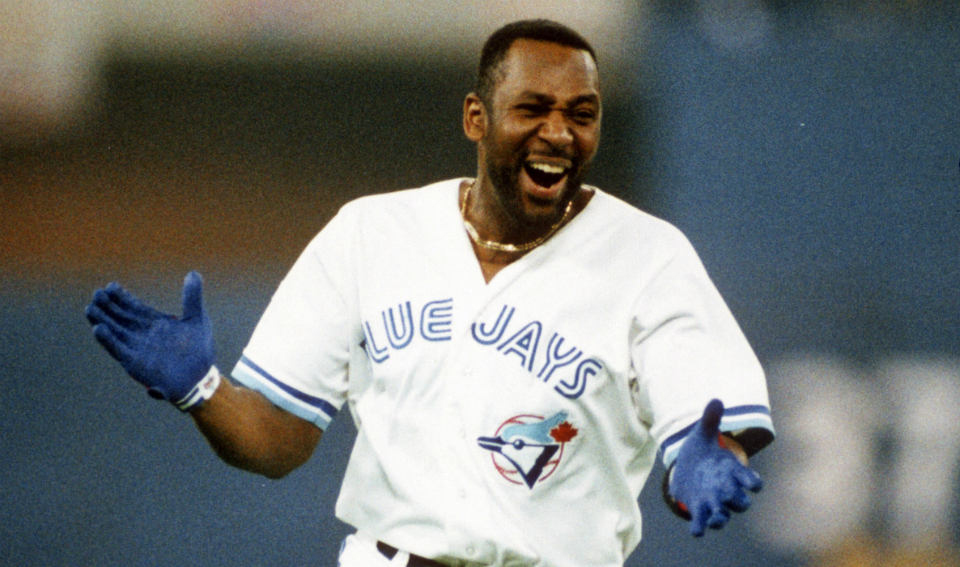 Blue Jays World Series MVP
Joe Carter is best known for hitting a walk-off home run to win the 1993 World Series for the Toronto Blue Jays, their second consecutive championship. Carter is one of only two players to end a World Series with a home run, the other being Bill Mazeroski.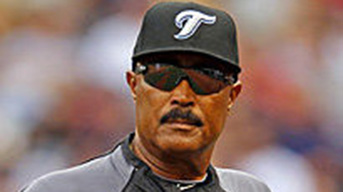 Former Toronto Blue Jays Manager

Cito Gaston spent his entire managerial career with the Toronto Blue Jays, becoming the first African-American manager in Major League history to win a World Series title. During this time, he managed the Blue Jays to four AL East division titles, two AL pennants and two World Series titles.
Featured Basketball Speakers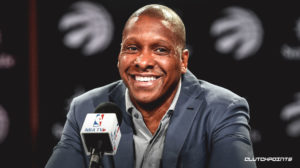 Raptors President of Operations
Named the NBA Executive of the Year in 2013 Masai Ujiri returned to the Raptors as president of basketball operations, and worked to usher in a period of sustained success, helping the team win its first NBA championship in 2019.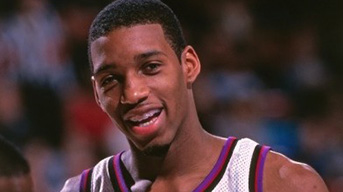 Former Toronto Raptors Star

Tracy McGrady is a seven-time NBA All-Star, seven-time All-NBA selection, two-time NBA scoring champion, and one-time winner of the NBA Most Improved Player Award. He was also inducted into the Naismith Memorial Basketball Hall of Fame as part of the Class of 2017.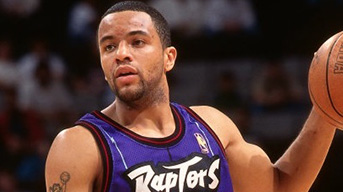 Former Toronto Raptors Point Guard

Damon Stoudamire was selected with the 7th overall pick by the Toronto Raptors in the 1995 NBA draft and won the 1995–96 NBA Rookie of the Year Award. Stoudamire previously held the record for most triple doubles with the Toronto Raptors with 3 triple doubles, a record that stood until 2014, when it was broken by Kyle Lowry.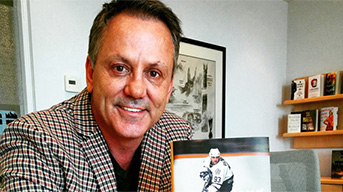 Doug Gilmour
Toronto Maple Leafs Hall of Famer

Doug Gilmour recorded 1,414 points in 1,474 games in the NHL between 1983 and 2003. A two-time All-Star, he was a member of Calgary's 1989 Stanley Cup championship team and won the Frank J. Selke Trophy as the NHL's best defensive forward in 1992–93. Gilmour was inducted into the Hockey Hall of Fame and the Ontario Sports Hall of Fame in 2011 and his uniform number 93 is retired by the Toronto Maple Leafs.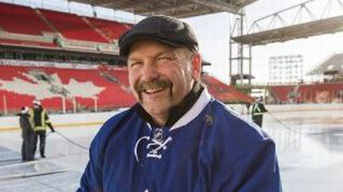 Toronto Maple Leafs Legend
Wendel Clark was chosen first overall in the 1985 NHL Entry Draft by the Toronto Maple Leafs, the team he played with on three separate occasions, captaining the team from 1991 to 1994. A fan favourite in the city, Clark has been cited by multiple current NHL players as a boyhood idol. Clark managed a career-high 46 goals in 64 games for the Leafs during the 1993–94 season.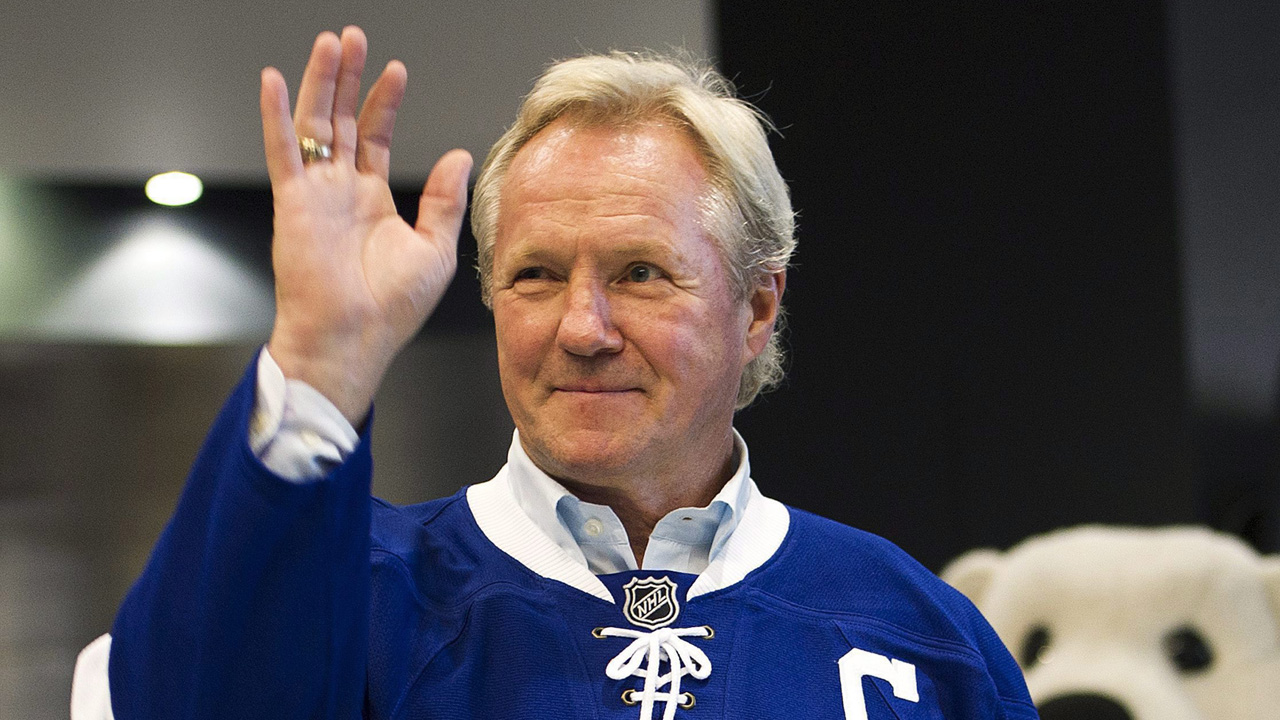 Toronto Maple Leafs Legend
Darryl Sittler was elected to the Hockey Hall of Fame in 1989, the Ontario Sports Hall of Fame in 2003 and the Canadian Walk of Fame in 2016. In 2017 Sittler was named one of the '100 Greatest NHL Players' in history. On February 7, 1976, Sittler set an NHL record that still stands for most points scored in one game.